The national government holds this Thursday its first dialogue table with members of the mapuche communitywhere he will address the problem originated in the Río Negro locality of Villa Mascardi. However, he will not have the presence of the residents of the area where occupations have been found and garnered various criticisms from that sector.
On the side of the original groups, will be present references from eight communities from Río Negro, Chubut and Neuquén. Also participating will be national and provincial officials, the spokesperson for the Río Negro Mapuche Parliament Coordinator, orlando carriqueoand the Secretary of Human Rights of the Nation, Horace Pietragallawho will lead the table that will be held in the Space Memory and Human Rights ex ESMA.
What happens in Villa Mascardi: the epicenter of the Mapuche protest in Patagonia
In addition, there will be a group of observers belonging to human rights organizations and social organizations, such as the commission made up of the Nobel Peace Prize. Adolfo Perez Esquivel and the Mother of Plaza de Mayo Nora CortinasHow was it helped in the meeting that held the president Alberto Fernandez in mid-December with Mapuche leaders at Casa Rosada.
In this context, the Neighborhood Council of Villa Mascardi He expressed his "great surprise, indignation and concern" after learning that he will not be part of the dialogue table. "None of the neighbors, victims of repeated abuse committed in the area, he was invited to participate," they said in a statement, at the same time as They described the meeting as "absurd".
They also warned the authorities about how "they plan to preserve peace, protect private property and the integrity and health of the residents" of the aforementioned town of the bariloche department through this dialogue process. Do you seriously think about negotiating with those who are accused of, among other crimes, of having usurped and burned properties?" they added.
The controversy has been generated by the taking property in the framework of the territorial claims of these groups in Patagonia and the escalation of violence that took place in October 2022, when hooded men attacked a Gendarmerie box. This led to an eviction operation carried out by the Unified Security Command of the Federal Forces and killed seven women from the Lafken Winkul Mapu arrested.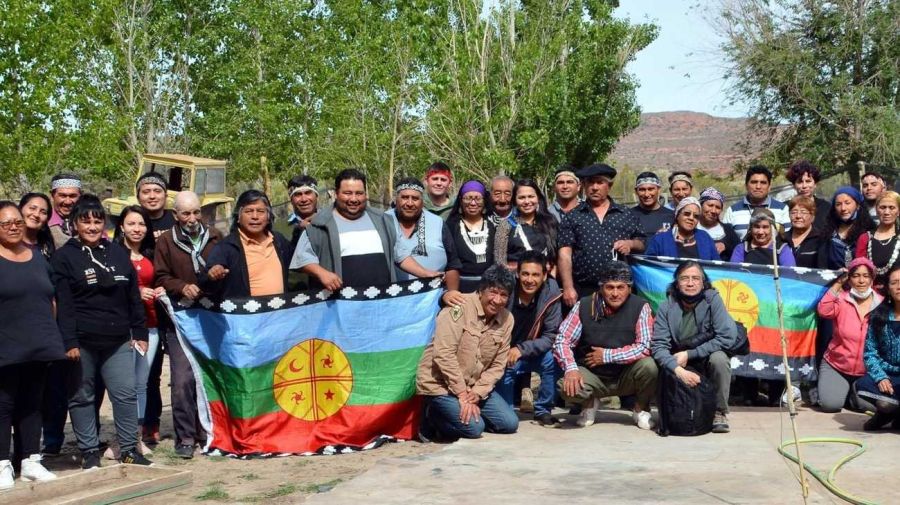 The measure marked the repudiation of various human rights organizationsas Grandmothers of Plaza de Mayo and CHILDREN, at the same time that another intern was planted in the front of allreflected in the resignation of Isabel Gomez Alcorta in front of the Ministry of Women, Diversity and Gender.
The Villa Mascardi conflict began in 2017 with the usurpation of two lots belonging to the National Parks Administration. During the eviction carried out by the Prefecture staff in the framework of a judicial order, he was assassinated Rafael Nahuelcommunity member Lafken Winkul Mapu, in an alleged confrontation with the uniformed. From that moment, the Mapuches retook control of the site and carried out more usurpations.
FP/CCM